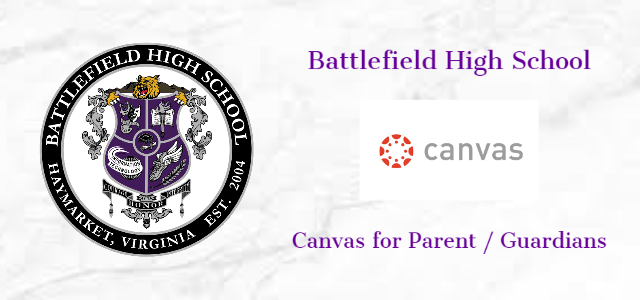 Prince William County Public School has employed the Canvas LMS (learning management system) at all levels, across all schools.
Students already have accounts set up, with their current classes loaded.
Parent/Guardians of PWCS students can create an account with Canvas. Their accounts are known as Observer accounts, and are directly tied to one or more student accounts, depending on the number of children they have enrolled in PWCS.
Parent/Guardians must have a pairing code in order to complete the creation of their Observer account. This can be provided by their student(s) (one per child), or by their children's teachers (1 per teacher). It is recommended that parent/guardians have their child(ren) generate the pairing codes as this is the most efficient way to access all classes that their children are enrolled in, and will ensure that their account remains current in the case of student movement between teachers/classes. Instructions are linked in the resources below.
One the Observer account has been created and paired; parent/guardians can use their computer to login from the PWCS Canvas for Parents login page, or they can use the Canvas Parent app for their mobile devices (iOS and Android).
The following resources are provided to assist parent/guardians with creating their observer accounts, understanding what Canvas is and looks like, and how to best use their access to support their children's education.