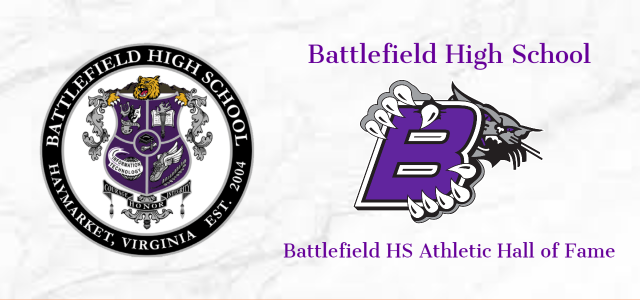 Battlefield High School would like to announce we will be starting an Athletics Hall of Fame in the school year 2022-2023. The purpose of the Battlefield Athletics Hall of Fame is to recognize and honor those Battlefield High School student-athletes, coaches, and/or contributors who excelled in their respective roles to bring honor, recognition, distinction, and excellence to Battlefield High School.
The Athletic Hall of Fame Nomination Forms can be obtained by going to the Battlefield Athletics website,
www.Bobcatspride.org
. Nominees can be made electronically or by mail starting February 11, 2022. The deadline to have nominees submitted to the Battlefield Activities Office is June 1, 2022.
Notifications for the Inaugural First Class of the BHS Athletic HOF will be communicated by the Hall of Fame Committee no later than August 1 in advance of the Hall of Fame ceremony scheduled during the first Home Varsity Football (The Hall of Fame Game). The Inductee and Family will be recognized on the field at halftime.