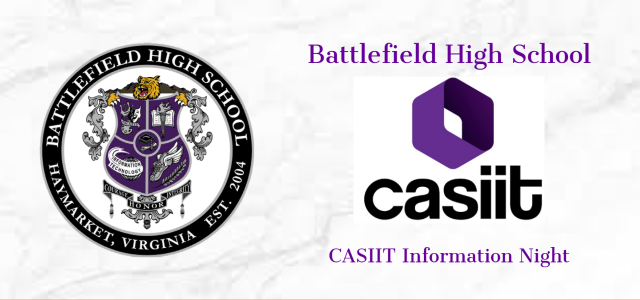 You are invited to join us for our CASIIT Information Night on Wednesday, November 9th, from 6 pm-7:30 pm, held at Battlefield High School.
The evening will be a wonderful opportunity for families to meet current CASIIT teachers and observe some of the innovative things they're teaching their students. You will also have the chance to hear the many benefits from being a part of this tremendous program.
We look forward to seeing you on November 9th in the Battlefield auditorium. (Please note, there will be another CASIIT Information Night on January 12th). See you there!