Is there a great resource you use that you don't see here?
Let us know so we can add it for others to check out!
You can find some Tutorials at the bottom of the page.
~
We also appreciate your feedback on anything library-related.
We are here to help!
Suggestion Box
Lesson Planning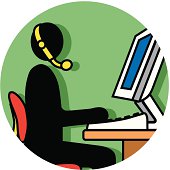 ---
General Resources
CK-12 Free online textbooks, flashcards, adaptive practice, real world extensions...

Copyright and Fair Use Guidelines for Teachers This chart was designed to help teachers understand what they may do under the law. For more detailed information, please consult a school librarian.

Crash Course This YouTube channel has brief educational videos presented by John and Hank Green

Digital Public Library of America Downloadable e-literature & e-textbooks, primary resources, online exhibits, and scholarly research

Fair Use Evaluator This site helps you make a "fair use" determination. A time-stamped PDF document is provided to the user as evidence to demonstrate that a good faith effort was made to reach the fair use decision.

The Learning Network Teaching and learning with the New York Times

Library of Congress: Teachers Search the LOC's classroom materials by state and organization standards, grade level, and subject matter.

Movie License USA List of movies with copyright permission to show the entire film in your class without having to follow fair use guidelines (departmental content approval still required)

OpenStax Peer-reviewed, openly licensed, 100% free textbooks.

SAS Curriculum Pathways Interactive, standards-based resources in the core disciplines tailored to state and county requirements

Schoolhouse Rock All of your favorites in one YouTube channel

StoryCorps Connect Toolkit Complete lesson for recording oral histories

Student Crossword Archives Archived crosswords for every area of the curriculum from the New York Times

TeachersFirst Lessons, units, and web resources designed to save teachers time

TeAch-nology Simple to use lesson plans, rubrics, worksheets, and web quests

Treks Take virtual field trips with Google Street Map Treks


Math and Science
Algebra Help Includes lessons appropriate for review and extension

Ambitious Science Teaching Ambitious teaching deliberately aims to get students of all racial, ethnic, and class backgrounds to understand science ideas, participate in the discourses of the discipline, and solve authentic problems.

Interactive Science Teacher Graphic organizers and lessons for Earth, Space, Physical, and Life sciences
National Library of Virtual Manipulatives An NSF supported project that began in 1999 to develop a library of uniquely interactive, web-based virtual manipulatives or concept tutorials, mostly in the form of Java applets, for mathematics instruction.


History, Government, and World Language
American Panorama An historical atlas of the United States for the twenty-first century combining cutting-edge research with innovative interactive mapping techniques
C-SPAN Classroom Free video-based materials including bell-ringers and lesson plans with free membership so that you can save your work

DocsTeach The online tool for teaching with primary source documents from the National Archives
Facing History Units and lesson plans which relate history to students' lives and promote a greater understanding of how the past impacts the present

iCivics Effective and engaging digital resources about our government

News Literacy Project Programs and resources to teach, learn, and share the abilities needed to be smart, active consumers of news and information

PBS News Hour Extra News for students and teacher resources at the 7-12 grade level

Zinn Education Project A vast collection of teaching materials for teaching the People's History


Arts and Literature
Google Arts & Culture Bring the world to students in a whole new way
Kennedy Center Digital Resources Lessons to connect students to the arts provided by the Kennedy Center
myShakespeare This document explains how to use myShakespeare remotely, with free resources
ReadWriteThink - A collection of classroom resources, professional development, and videos to be used in planning and instruction
Teach This Poem Features one poem a week accompanied by interdisciplinary resources and activities

Write. Right. Rite. Series Jason Reynolds presents videos about the writing process and includes a writing prompt at the end of each video.
Virginia Museum of Fine Art History and art lessons and resources related to museum holdings

Career and Technology
EconEdLink Searchable Economics and Personal Finance resource for K-12.

Econ Lowdown Award-winning and free videos, lessons, and online courses to teach about economics, personal finance, and money form the St. Louis Federal Reserve Bank
Databases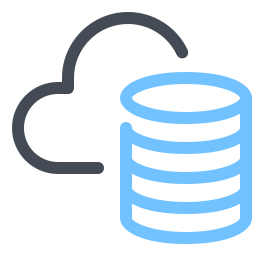 Database passwords have been made available on the Canvas All Staff page
---
ERIC ERIC indexes education research found in journal articles, books, and grey literature.
Gale Database - Professional Collection Contains more than 250 full-text educational periodicals and journals covering arts, psychology, adolescent issues, curriculum, sports, law, technology, and more
ProQuest K-12 Brought to you by PWCS

PWCS Professional Library Search the professional catalog and request materials to be sent to BHS


Web Tools
---
Best Apps for Teaching & Learning Find amazing apps to share with your students (curated by AASL)

Block Posters
Create huge homemade posters from your own images - free!

Crossword Labs

Make crossword puzzles, print them out as PDFs, share them, and solve them online

with Crossword Labs. It's free, fast and easy. No registration required!




Factile Create your own Jeopardy game in minutes

LiveBinders Organize your resources into an online binder which can be public or password protected

Piktochart An easy-to-use infographic maker

Poster My Wall Free online poster and flyer maker

Prezi Build dynamic presentations

ReadWriteThink Interactives - Online interactive tools that help students with organizing & summarizing, inquiry & analysis, writing poetry, writing & publishing prose, learning about language, timelines, and more. Many can be saved.

SMART Exchange

Educational tools developed for SMART boards
TypeIt Type accent marks, diacritics, and other characters online

Quizzizz Enliven quizzes with optional music, immediate feedback, timers, and fun memes

Venngage Everything you need to create and publish infographics

Vibby Edit video to show just the highlights you want

Word Swag Get the app that helps you add text to your photos.

Professional Development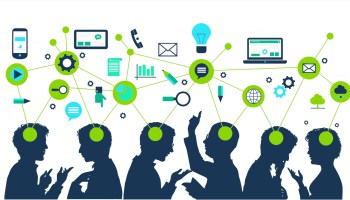 ---
ASCD Webinars Free webinars for professional development

Edutopia Find resources to help you implement project-based learning, social and emotional learning, comprehensive assessment, teacher development, integrated studies, and technology integration.

Microsoft Learn Educator Center - Search for ideas on specific topics. Connect with other educators and collaborate together.

Praxis Practice Practice tests for all PRAXIS exams

Research and Continuing Education
---
Gale Training Learn all the tricks for using the Gale databases

The Glossary of Education Reform a comprehensive online resource that describes widely used school-improvement terms, concepts, and strategies

Mendeley Manage your research, showcase your work, connect and collaborate Manage your research, showcase your work, connect and collaborate

Zotero a free, easy-to-use tool to help you collect, organize, cite, and share your research sources