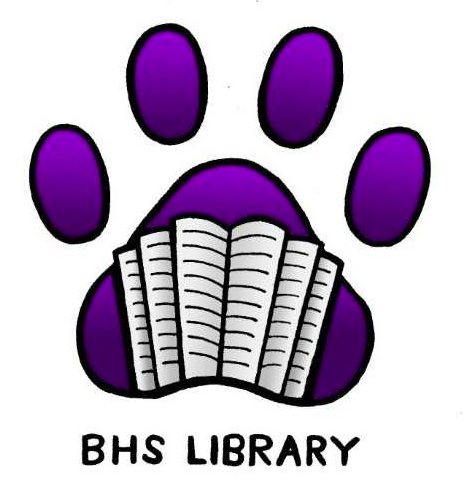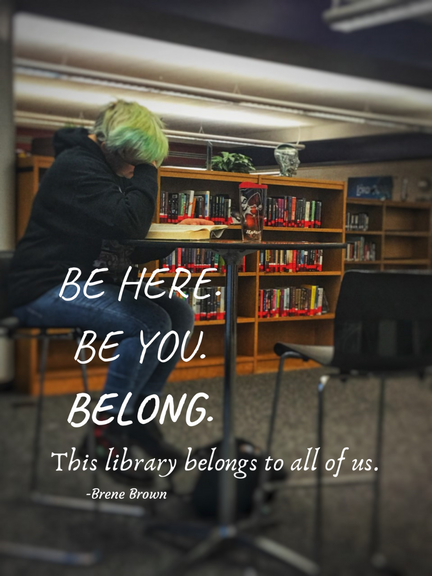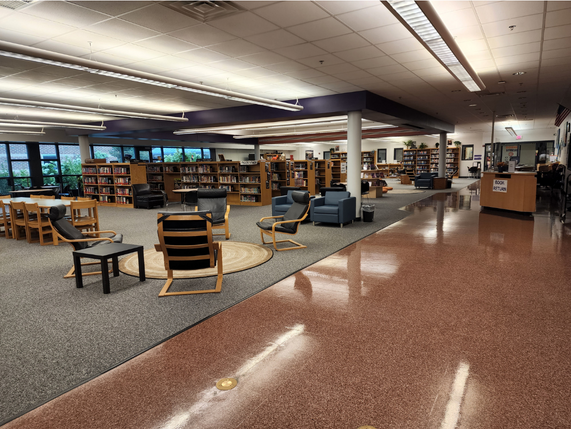 ---
Policies
Access
Cutting through the library is not permitted, as it disrupts teaching and learning.
Before school, students may visit without a pass. The library opens at 7:00 a.m.
During regular hours, an e-hallpass is required. Students must check-in with a member of the library staff upon entering.
Students coming from Lunch do not need a pass.
After school the library is open until 3:30 p.m. No pass necessary.
Adjustments to schedule may be made due to meetings/commitments of Library staff.
Technology Use
All Prince William County Acceptable Use & Internet Safety Policies are enforced.
All personal electronic devices must be set to silent or vibrate mode.
Students may use headphones/earbuds, but must be able to hear library staff instructions and announcements as needed.
Students may not take pictures or record video in the library without receiving prior permission from library staff.
See library staff if you must step out for restroom use, personal phone calls, or any other emergency.
A laser printer is available for students and staff, via USB connection (may not work for all personal devices). Color printing is available by request for an additional fee.
Resources
Students may check out five items at a time for up to two weeks.
Students may not check out if they have any overdue items or fines.
There are no late fees for overdue books, but fines will be assessed for damaged or lost books. Fines can be paid in paper currency (no coins), check, or credit card via the online payment system.
The library will not place restrictions on a student's selections beyond those stated above.
Students can use their PWCS Network login to access the library catalog for ebooks, audiobooks, and Destiny Discover Collections.
Research databases require a school username and password, which can be found in the Canvas BFHS: Battlefield Students course.
Additional resources are available online at the PWC Public Library using your card.
---
Frequently Asked Questions (FAQs)
Do I need a pass to come to the library?
Students may use the library during the school day with an e-hallpass. A pass is not required to use the library before school, during their lunch block, or after school.
Are books being sanitized or quarantined?
Books returned to the BHS library are no longer required to be put into quarantine. Please do not attempt to heat, bleach, spray, or otherwise sanitize your library materials.
Are food and drinks permitted?
Due to allergens, food and drinks are not allowed and may be left on the circulation desk during your visit if necessary. Water in a spill-proof bottle is permitted.
How many items may I check out?
Students without overdue books or fines may check out five items at a time for up to two weeks and may renew throughout the school year if no one else has placed a hold on those items.
What may I check out?
Students may check out any physical book, ebook, or audiobook in the collection that is available.
Somebody has checked out the book I want. Now what?
Log into the Destiny catalog using your PWCS login information to put the book on hold. You will be added to the waiting list and contacted via email when the book becomes available. See a member of the library staff if assistance is required.